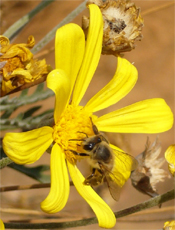 We operate from Centurion just off John Vorster off ramp. Although we work from home we appreciate a call before you plan to visit us.
You can generally find us available during the week from 9am until 4pm WEEKDAYS.
Saturdays we trade from 9am-12pm!
We do prefer you ring before you come through to:
confirm availability of stock
notify us of your visit
We supply accessories for beehives such as queen excluders, smokers and frame wire to name a few. Consider accessories you will need before you come visit to make a purchase.
The prices quoted on the site do not include any delivery nor postage fees. You may order beehives via the post at an additional fee for ordinary postage service that includes packaging from R250 to anywhere in South Africa.
See our Enquiry Form below for more info to contact us.
Physical Shop Address:
298 Witch Hazel Avenue
Eco Park, Eco Square Centre [next to Eco Boulevard]
Centurion. Unit #20.
Shirley 083 308 0042
Warrick Skype: Warrick11
If you're having trouble decising which bee hive to buy, check out the bee hive profile on the Langstroth hive.
This is a bee hive designed by South African beekeeping family that gives the bee hive it's namesake, the Jackson Bee hive